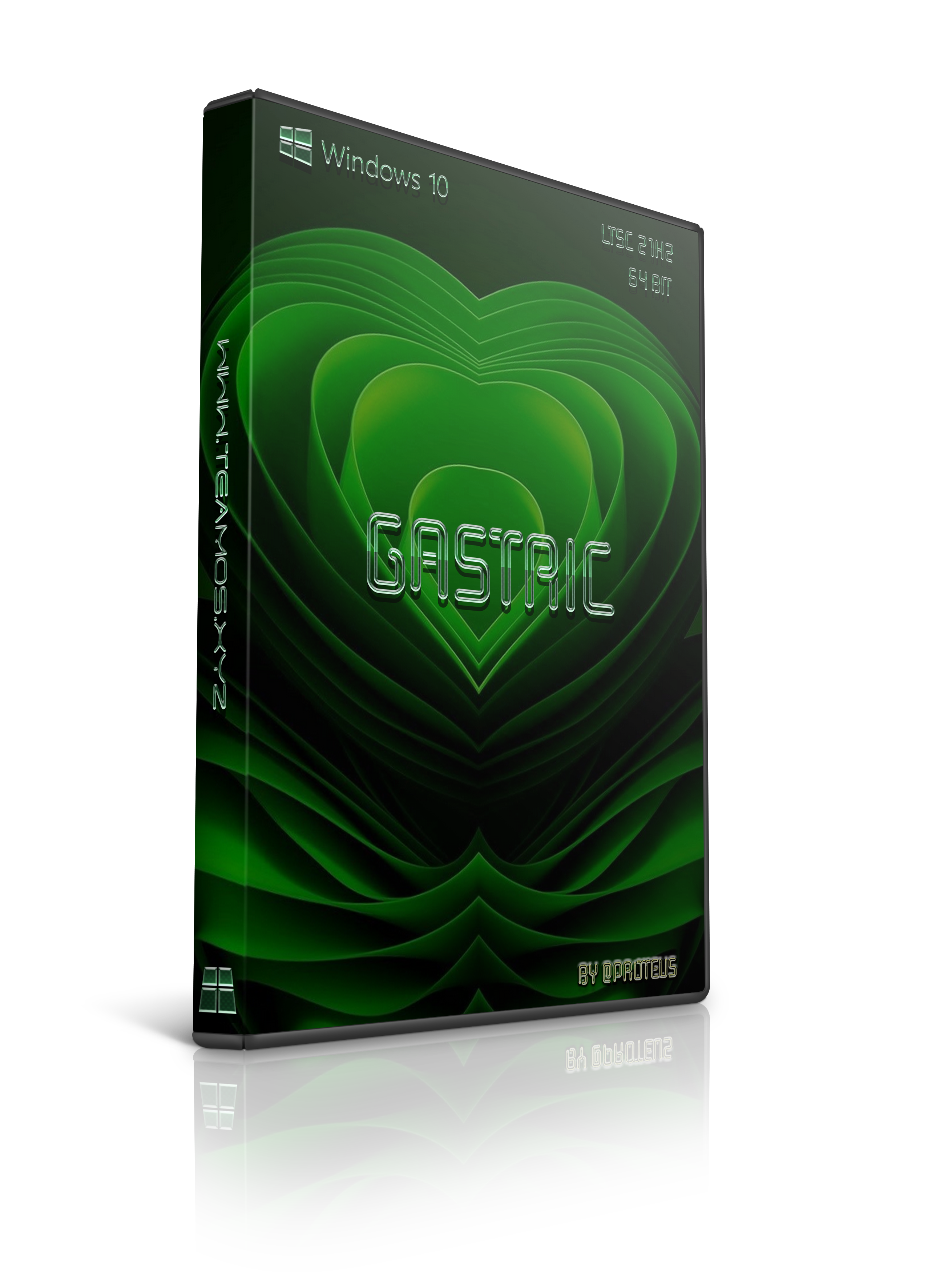 Windows 10 LTSC 21H2 Gastric
This is officially build #443.
Starts with a LIVE Boot PE Environment with AOMEI utilities. Boots to desktop
with WindowBlinds managing the themeing. 5 skins added, MANY more available here.
This is a regular install of LTSC 21H2. Not a MPB this time around which means
support available if needed. As with all of my builds, nothing is removed or disabled.
About
Windows 10 LTSC 21H2 x64 19044.3324
Language: English
Size: 5.71gb
System Requirements
Processor: 1 gigahertz (GHz) or more.
Disk Space: 30gb for default install, MORE for post install programs.
Graphics adapter: Microsoft DirectX 9 or later graphics device.
Added
Spoiler
Additional Installs
Spoiler
DX9 Updates
200 System Fonts
30 Custom Mouse Cursors
Install Notes
Spoiler
NOTE: Built using Windows 10 LTSC 21H2 x64 19044.3324
NOTE: Activated and activators included on desktop just in case.
NOTE: Updated through August 15, 2023
NOTE: All Rainmeter & Xwidget widgets are movable. I didnt lock them to
screen location. To lock them, right click and lock them to prevent moving.
You can also adjust the size of the widgets to fit screen better.
NOTE: OS cleaned, optimized, and defragged for better performance and space saving.
NOTE: It takes about 10 seconds for the desktop to completely load after install.
Be Patient and give it time. You next bootups are normal speed.
NOTE: It is possible that a box will popup with an error for WindowBlinds. This is due
to the Fix applied which prevents it from "phoning home". Just close the error and all
will be well. RARELY pops up, but it is possible.
How to add Languages to Windows 10
Spoiler
I build all my OS's in English, and I always get asked HOW do I get another language instead of English? I took the time to build this tutorial to aid in any future questions about the subject. It's so easy even a redneck from deepwoods Alabama can figure it out 🙂 How to install additional…
www.teamos-hkrg.com
Install Images / Tutorial
Follow the mouse… click where the mouse clicks…the mouse knows…BE the mouse…
Spoiler
Desktop Images
Spoiler
Virus Scan
Install
Burn ISO to "Wherever" then boot from same "Wherever"
Direct Download…..Download Torrent
If Required, Password: 123