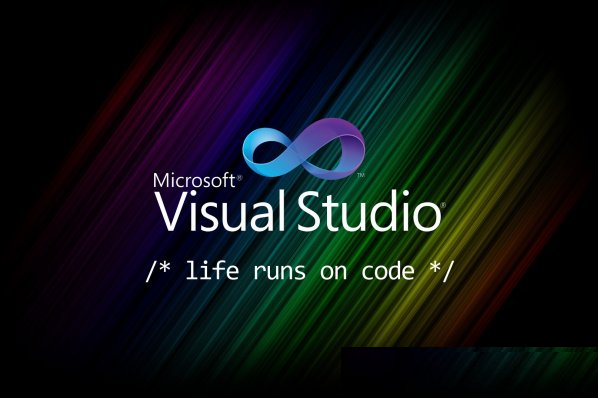 The bulk of the games and programs require installed Microsoft Visual C ++ – without this application package simply will not run. In this case, users will see numerous errors in one way or another connected with the MSVC, the most common of which – the runtime library error .
Usually, when you install Microsoft Visual C ++ redistributable application package is automatically installed, but can not be excluded and some errors that occur during the installation process. In most cases, this is due to the use of kontrfaktnogo software or virus attacks.
Variety of Packages
There are several versions of the product, including a different architecture. Like most applications, Microsoft Visual C ++ is available for systems 32 / 64bit, and it is recommended to use a fully compatible package to eliminate possible errors in the work. OS h64 can be set as a 32-bit (x86), and 64-bit (x64) version, and in most cases to run games in such systems requires two packages.
You can download a free Microsoft Visual C XP to the Windows , 7 , 8, 8.1,10 and correct errors on their own. The software environment does not occupy much space on your hard drive, and the installation of multiple versions of a single operating system is practiced frequently. This is because the old games and programs can only work under the old version of the product, and new, on the contrary, require the updated libraries.
Build All-in-One from Lisabon (recommended):

The Visual the C ++ microsoft 2005-2008-2010-2012-2013-2019 Redistributable the Package the x86 & x64 – from 29.06.2020
Archived versions for 32-bit and 64-bit systems, as well as GUI-installer allows you to run the assembly
with different keys, including keys to remove packages.


i. Unzip The Archive
ii. Read "Read" for installation instructions.
iii. Enjoy..

Microsoft Visual C++ 2005-2008-2010-2012-2013-2019 Redistributable Package Hybrid x86 : 0 / 57
MD5 4f26d7c4251fb513fc4080c3eb39751e
SHA-1 f770d4f9adbb8cc11001d0e456b03cca20584fd5
SHA-256 bb3bee4adcfdfa56c38a808f10ef956bee03c0e4421bf050bafeb675b7497cae
Microsoft Visual C++ 2005-2008-2010-2012-2013-2019 Redistributable Package Hybrid x86 & x64 : 0 / 54
MD5 3ea1fdcb25a8d2fa55c82bee46f10d01
SHA-1 6f1dddb6317d4cf5b9394bcbbf296c969b1428ef
SHA-256 2a2008093df4de3005598b40977e38d9d1153e4d631c0dec0f37390f7c2c59cc

File Type: rar
File Size (mb): 67.5
Activation: Not Required
Use Downloader Multi Speed with IDM or Utorrent
Internet Download Manager.Utorrent File Downloader
Extract the zip file using WinRAR or WinZip or by default Windows command.,
Download in Here
Winrar x64.Winrar x86.Keygen for Activation.Portable.Repack.For MacOs
If file has been deleted or removed,
Please let me know, I Resolved and works properly
Do not forget to share like and support always !!!
Enjoy and Support Developers, Buy It, They Deserved It!
Please chat Me on WhatApps Beside
Have a Request For Software
or Have a Problem?
If Required, Password: 123